Glacial Clay Pomade
Regular price

$27.00
Sale price
Glacial Clay Pomade
Regular price

$27.00
Sale price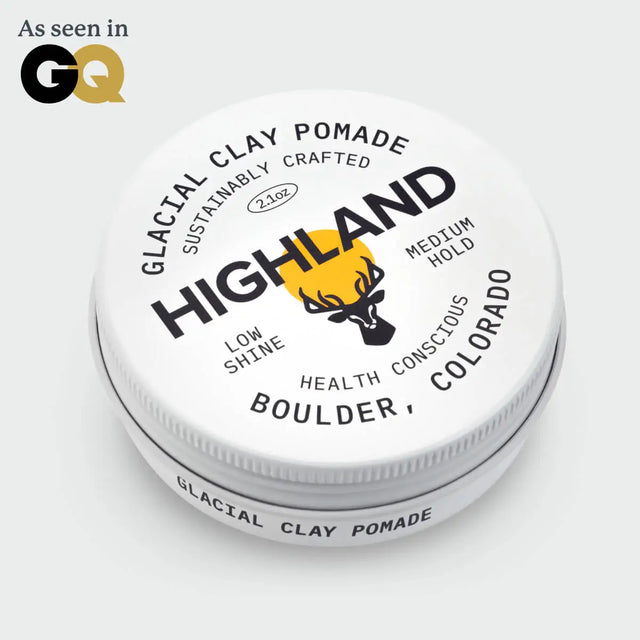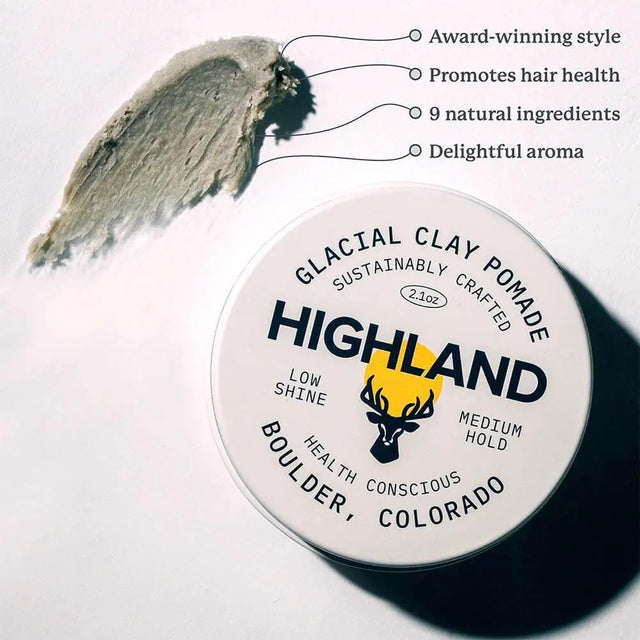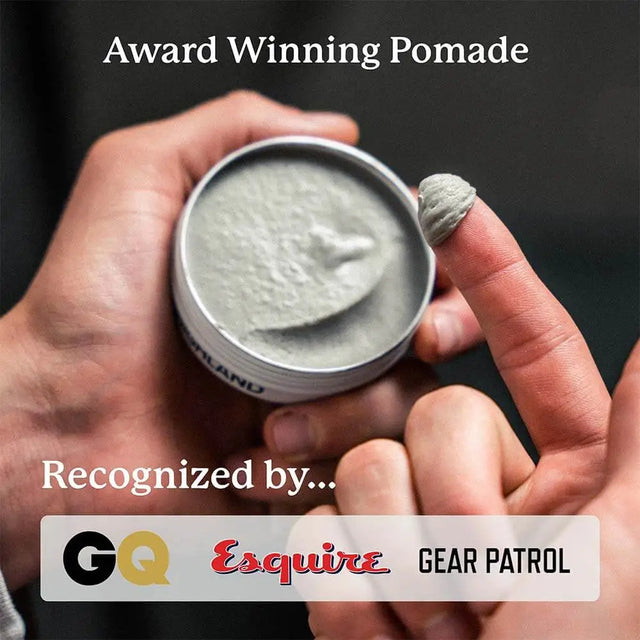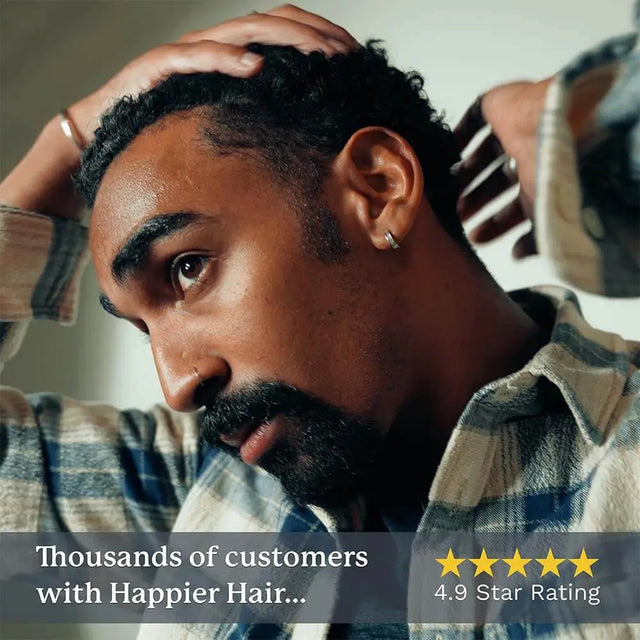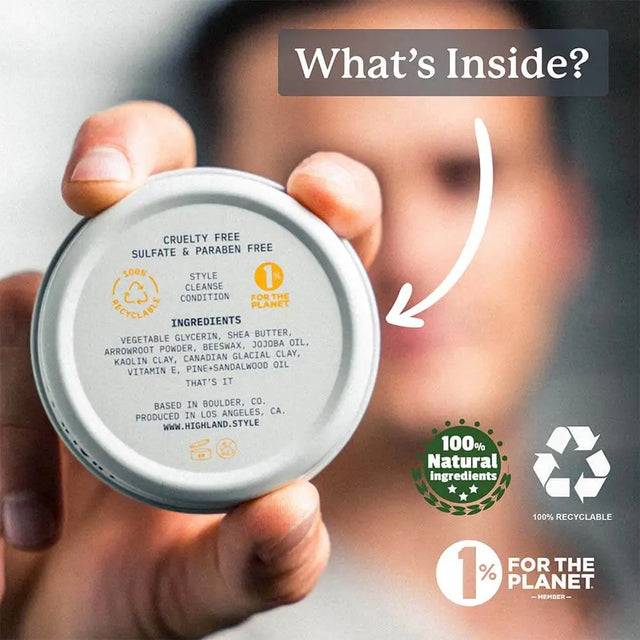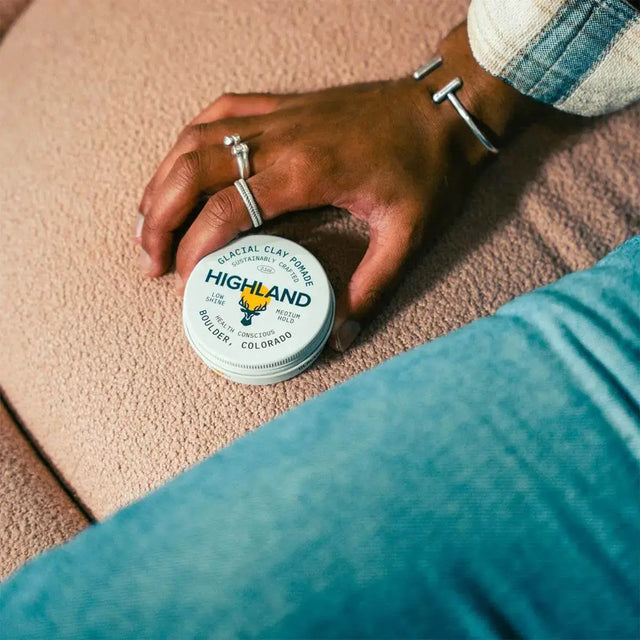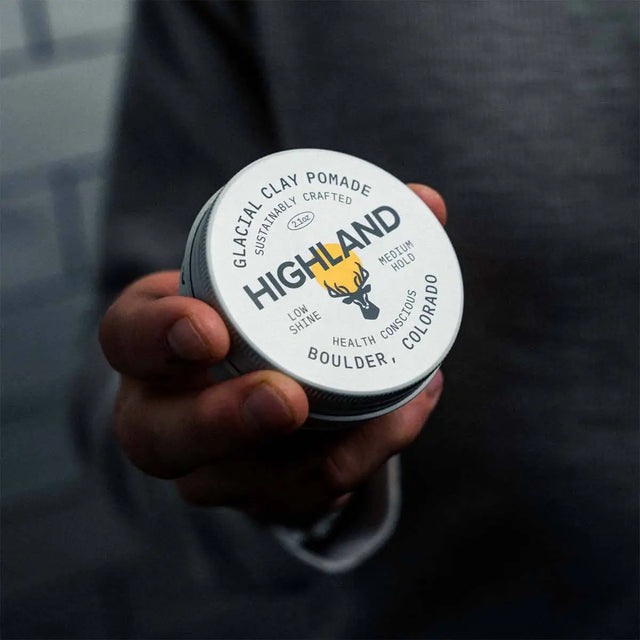 Product Description
2.1oz / 60ml  |  Low Shine, Medium Hold
Designed for everyone, our Glacial Clay Pomade delivers remarkable style while promoting hair and scalp health. Don't love it? We'll refund you. Guaranteed.
Our 9, all-natural ingredient formula allows you to style with precision while nourishing your hair and scalp with thoughtfully selected earth-based ingredients.

Cruelty Free
Sulfate Free
Phthalate Free
Paraben Free
Gluten Free
Designed in Boulder, Colorado
Produced in Los Angeles, California
Ingredients

Beeswax - For hold, seals moisture into hair.
Vegetable Glycerin - For product feel. Softens, smooths, and retains moisture.
Kaolin Clay - Promotes circulation and detoxification.
Canadian Glacial Clay - Moisturizing, texturizing and cleansing. Harvested from annual glacial slides, this one's dense with nutrients.
Jojoba Oil - Moisturizes, conditions, protects.
Arrowroot - Removes excess oil and volumizes.
Shea Butter - Vitamin & Mineral rich. Promotes healthy sebum and growth.
Vitamin E - Natural antioxidant to promote scalp and hair health. Natural preservative.
Essential Oil Blend - A subtle pine + sandalwood scent. Your new effortless aroma.

That's it.

Impact
We're a proud 1% for the Planet Member -- this ensures that 1% of all Highland sales are contributed to environmental non-profits committed to protecting our home.
Reducing our reliance on plastic:
Our container, sourced from infinitely recyclable and post-consumer recycled aluminum, ensures our packaging uses zero plastics and is easy for users to recycle responsibly.
Our shipping box, label, and materials are made from recycled post-consumer materials and are recyclable.
Reviews
Great product and Customer Service
Really enjoy this product. The smell is great and the hold works well for my hair. I've gone through 3 cans over pasts 6 months and it's now my go-to hair product. The recent can I ordered had a little different consistency but still worked great. I let the company know and they quickly responded and provided another. They seem to be doing good stuff...so I'm glad to support the company.
Great hold and clean
It's got great hold, texture, and washes out clean. Also helps that it smells good. I've been using it for about 2 weeks now - look forward to using it more.
10/10 would recommend
By far best hair product I've used!
Excellent pomade!
Makes hair and scalp noticeably healthier, has a great matte-finish, and smells great too!
How to Use
APPLICATION

Scoop your pomade, spread evenly into your palms and fingers until left with a clear, colorless coat (no clumps), then apply to damp or dry hair. Style to your liking. There's no one size fits all, adjust use and volume to your needs.
‍
Our Glacial Clay Pomade will hydrate and nourish your hair throughout the day plus add pliability and softness when used consistently. For this reason, we recommend using the product daily for best results. To reset and remove product buildup, shampoo 2-4x weekly.

POMADE CARE
To get the best experience with your product, store your pomade at room temperature (~70 degrees Fahrenheit). If kept too cold, it will be firmer and hard to use. If kept too hot, it's subject to melting.
Do not mix water directly into your container
Securely fasten the lid after each use